FanPage Info
Edit
Hey One Direction lovers on MyFace! Here is a page that you can chock full of info about 1D, start a fan war over your fave singer, or comment on the latest 1D ongoings!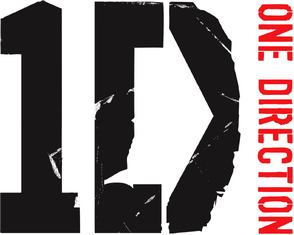 To the latest...
Edit
Well, to the latest 1D news: on the new show, "You Have to See This!" starring Chris O'Neal and Noah Crawford, they dared Zayn and Louis to prank the other band members--so they created the ultimate prank: convince the other guys that a Nickelodeon producer was pregnant and having a baby and the 1D guys had to help her give birth!! I almost died laughing! I mean, Niall was so relaxed, and Harry was crying and yelling, "I don't like blood, I don't like blood, happy thoughts, happy thoughts," while Liam was on the phone calling the woman's husband and asking him 5 million questions! It. Was. Just. HILARIOUS!
Liam Payne, Harry Styles, Niall Horan, Zayn Malik, and Louis Tomlinson make up One Direction and may I say, are thay AWESOME! Their first album, Up All Night, got 4 out of 5 stars in overall critical reception, but I think it deserved a 5, and their song What Makes You Beautiful won the Best British Single Award in 2011. Anyway, here is a pic of the guys and don't forget to add more to their fan page!
Make sure to visit them on their website!