The Kidlympics are tournaments created n=by the people of MyFace where kids compete in different categories live on the Internet.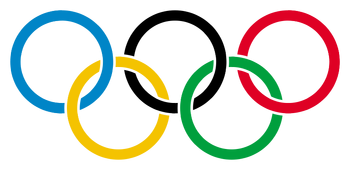 Each category usually consists of three rounds of gameplay. At the beginning of a round, every team decides who is going to start first. This is usually chosen by the flip of a coin, the winning of a bet, Q&A, or possibly just being chosen by chance.
Team Colors and Names
Edit
Each team has to choose a color for their team logo, and a corresponding name to go with their color. For example: if you chose the color blue for your team, your team name could be the "Blue Bonnets;" if you chose pink for your team color, your team name might possibly be the "Pink Paninis".
Get Ready for the Kidlympics!
Edit
The first annual Kidlympics has been scheduled for November 1, 2012. This date is subject to change, and if so, anyone envolved in it will be notified as soon as possible.